This help guide is for adding a new child/dependant profile (under 18 years of age) to an existing family group. If you have not set up your family group please see HERE for instructions
1) Login to Swim Central and select the padlock at the top right corner and enter your pin.

2) Select Profiles from the menu and you will be taken to the Family screen where you will see your existing families profiles.
3) Select + Dependant and a pop-up screen will appear.
If you do not see the '+ Dependant' tile then you will need to create your family for this to display.
See instructions HERE for setting up your family group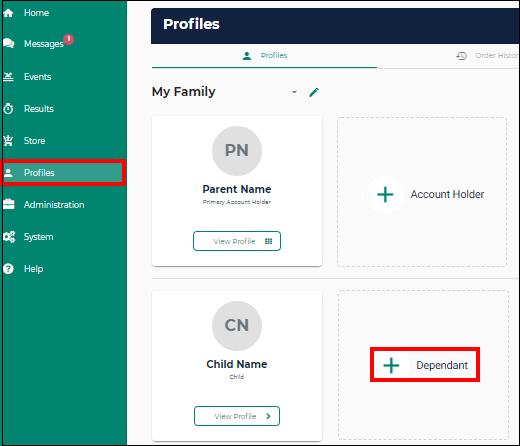 4) Fill in all profile information as you toggle through the navigation icons
'Personal Details, Contact, Address' at the top of the page.
Items highlighted in red are mandatory fields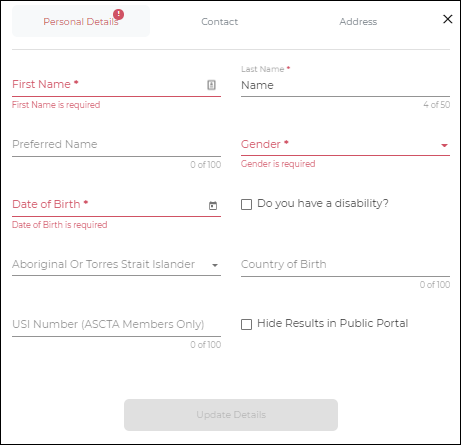 5) Once you have filled in all required fields, select 'Update Details'. A pop-up screen will appear displaying, 'Dependant Created'
You will then be taken back to the Profiles screen.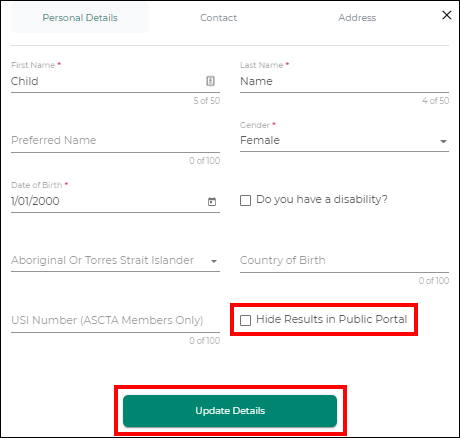 NB: You can hide a dependant/child's results from the portal by ticking the box 'Hide Results in Public Portal' under the Personal Details tab and selecting 'Update Details'.
To create more child/dependant profiles, select '+ Dependant' and step through the process as many times as required