How To Register With Swim Central
To join Swim Central as a brand-new member, please follow the below steps to register and login.
Please note, if you are registering an account for your child who is under 18, you must first register yourself and then create a family group.
You will then be able to add your child into your family group.
1) Navigate to Swim Central https://swimcentral.swimming.org.au/ and at the bottom of the screen Select 'Register for an account'.
2) Enter your preferred e-mail, personal details and create a password that contains at least 8 characters, with at least 1 uppercase letter and 1 number and select Register.
Alternatively you can register using your Google, Facebook or Apple account but only if you do not already have an exisiting account.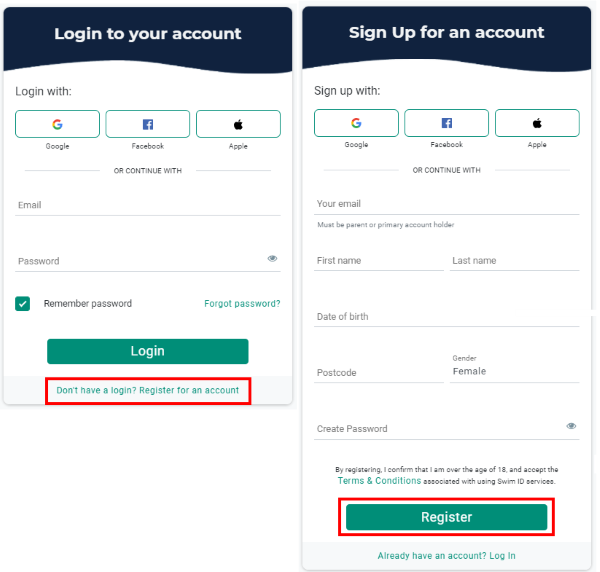 3) A confirmation email will be sent to the registered email address from noreply@swimming.org.au.
4) You will need to access your inbox and click the confirmation link in the email before proceeding.
Please check your spam/junk folders if you do not see an e-mail in your inbox within a few minutes.
5) Select 'Return to Swim Central' from the e-mail to confirm your e-mail address.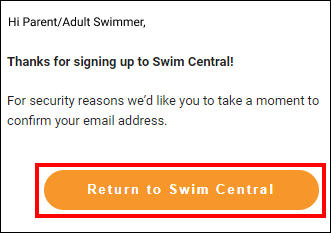 6) A new window will pop up to show you that your email address has been confirmed.
7) Click 'Return to Login' and the system login screen will appear.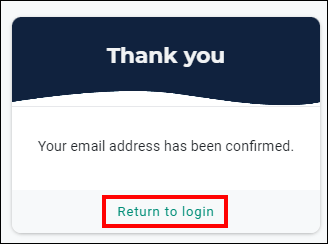 8) Enter your newly registered e-mail and password then select Login.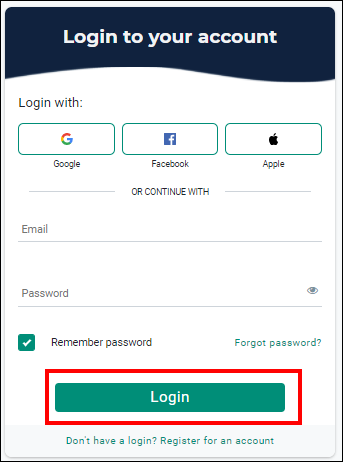 9) Agree to the Terms and Conditions.
You will now be logged in to Swim Central.
10) From your personal dashboard you will see a Get Started with Swim Central Checklist.
Item 1 on the checklist is mandatory, however please step through and complete any of the other applicable items on the checklist.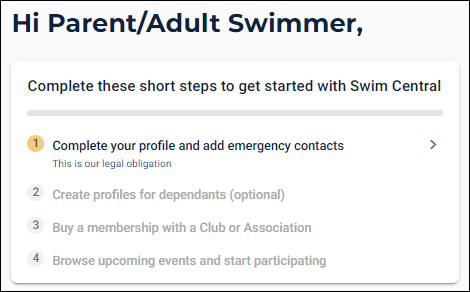 Complete your profile and add emergency contacts
Create profiles for dependants (optional)
Buy a membership with a Club or Association
Browse upcoming events and start participating