How To Edit Personal Details
To update a Profile's First and Last Name, Date of Birth please contact your State Administrator. Details Here
To update your email see here for details
To update gender, contact details and address please follow the steps below:
1) Login to Swim Central and from the menu select 'Profiles'.
2) Select 'View Profile', for the Primary Account Holder Profile and enter your PIN if required.
For all other profiles, a PIN is not required.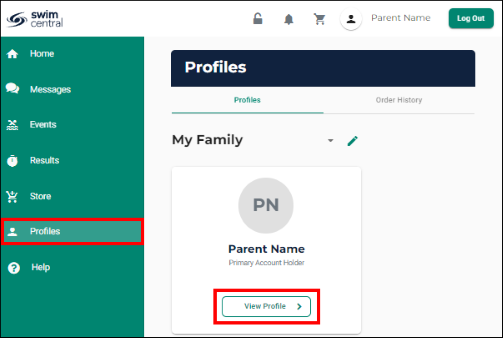 3) Select 'Edit'

5) Update any relevant information by toggling through the icons at the top of the page.
To update your Email, Profile's First and Last Name, Date of Birth please contact your State Administrator. Details Here
NB. Any fields highlighted in red are mandatory fields.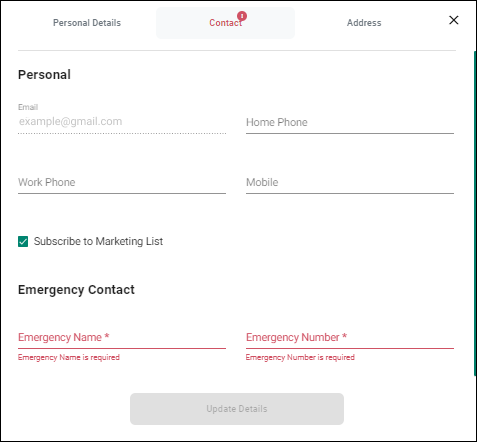 6) Once fields are completed select 'Update Details'.
You are unable to Update Details when any mandatory fields are left blank.
7) A pop-up screen will appear displaying, 'Profile Updated'