ABN (Australian Business Number) is required to enable Stripe payments (payment gateway) from Swim Central to flow to your club's bank account. An ABN is a unique 11 digit number that identifies your business to the government and community, and also to Stripe as proof your club operates and exists. Not having an ABN may cause your payouts to be put on hold.
If your club currently does not have an ABN, please see steps below.
1) Click on the following link
https://www.abr.gov.au/business-super-funds-charities/applying-abn
2) Click Apply for an ABN → Click on the checkbox to Agree, Click Next.
3) ABN Entitlement
Select Company, Partnership, Trust or other organisation.
Other incorporated Entity
Incorporated Association
Yes
Yes
Yes
In the Form of a Business
Yes or no (depending)
4) Application detail
Ever had an ABN? = No (unless your club has had one in the past)
Yes
No
Yes (The tax file number you will need to provide in the Company ABN application is your own personal tax file number) if not provided your application might be refused or be put on hold.
5) Business Information
No
Yes
Yes
Click 'Next'
List Full Club name
Click 'Next'
Select date
No
Describe the Other Incorporated Entity's main business activity
Select Swimming club operation
No
Fill out all contact detail information
Click 'Next'
Fill in Authorized Contact information
6) Associate Details
Record all relevant Associate details by 'adding' each one
Click Add after each one
Click Next Reason for application
State reason Declaration
Sign declaration
Once your ABN number is confirmed
1) Navigate to your club's Details via Admin Home > Club Information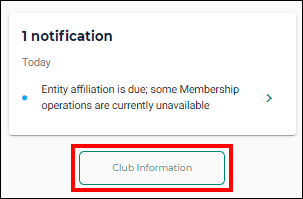 2) Select Club Details > General Information > Edit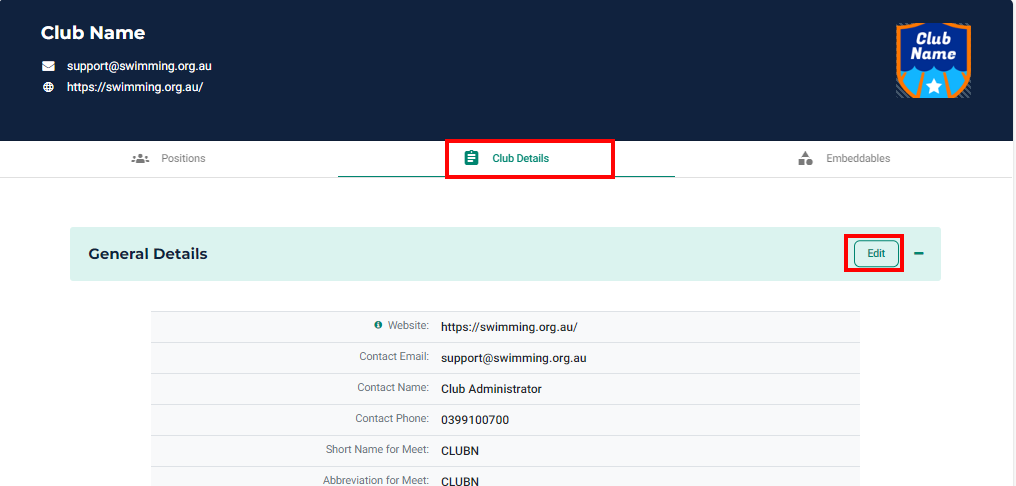 3) Navigate to ABN and registered name. The registered name and ABN must match the what the Australian Business register has on file for your club.
You may wish to tick the "Fetch Registered Name from ABR on Save" box if you want to retrieve your details in one go.

4) Save your details and this will update your details to Stripe to validate your club account. Note, once this is saved, you will not be able to make any further edits. Please contact Support to make any changes.