How to Purchase Affiliation Products
Affiliations are set up by national and state (sometimes area/region) entities to link relationships in a
hierarchy. This help guide is for stepping area/region/club organisations through purchasing
affiliation products that have been set up by their overarching organisations.
1) Log in to Swim Central and navigate to your club's dashboard
2) If your club does not have an affiliation or if your affiliation is expired, you will see a notification on your dashboard.
3) Select the notification and you will be taken to affiliation products that have been created for you to purchase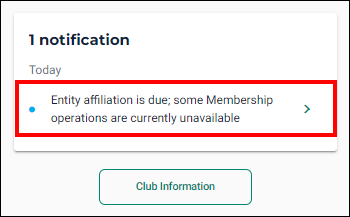 4) Alternatively select Club Information > Club Details
5) Open the Affiliation accordion and select Affiliate and you will be taken to affiliation products that have been created for you to purchase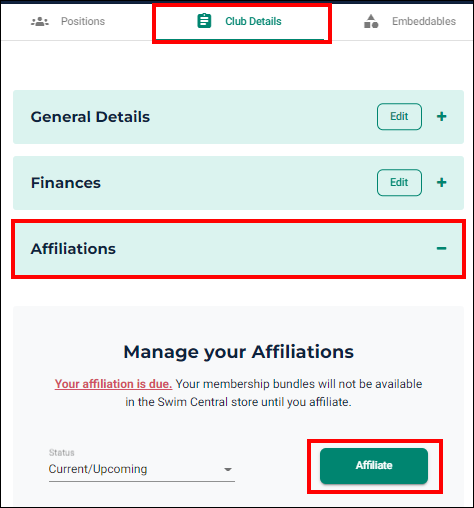 6) Select the affiliation from the list – for most clubs, it will be the only item listed.


If you are a club, your area/region affiliation will be listed on the left-hand side, selecting this option will be inclusive of the state fee which is shown in a breakdown on the right-hand side.
**Clubs can only add affiliations where overarching organisations have already created affiliation products. If you do not see affiliation products for your club listed, contact your state administrator
8) Select Add to Cart and a pop up message will appear at the bottom of your screen, advising the product has been added to your cart
9) Select Go to Cart or Club Cart at the top right hand side of the page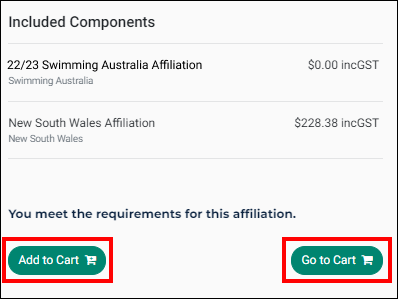 10) Confirm your purchase. You can see the component breakdown of the affiliarion by clicking on the down arrow.
11) Verify the details are correct then tick Agree with Ts & Cs then select Checkout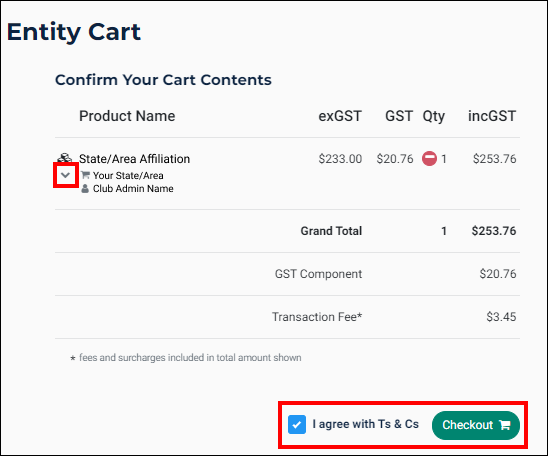 12) If you are paying by offline means you must click checkout and wait for the credit card page to load before exiting to your club dashboard.
13) To pay by credit card please enter the details and select Purchase. A large green tick will show confirming that payment was successful.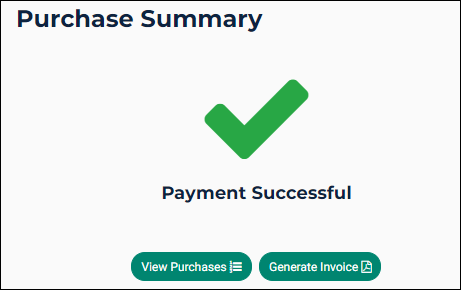 14) Your affiliation purchase is complete. If you return to Club Information > Club Details > Affiliations you will see the affiliation listed with a tag 'Affiliated'