How to Purchase a Membership using a Government Voucher
Government Vouchers from the following states/Territories NSW, NT, QLD, SA, TAS, VIC can be used to pay for all or a portion of a membership.
To Use a Voucher:
1) Add memberships to the trolley. Please see these step-by-step instructions for help.
2) At the Checkout - for each eligible membership you will have an option to apply the voucher to the purchase of that item.
NB: If the option to apply the voucher does not display please contact your club to confirm they have joined the government program within Swim Central.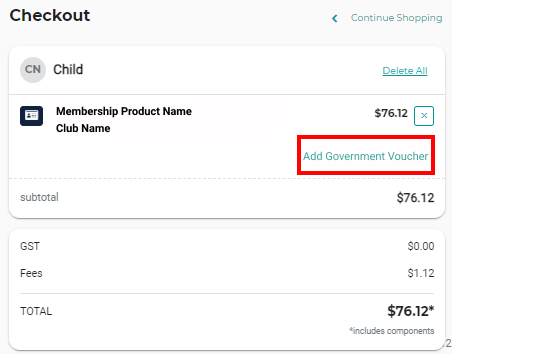 Mobile View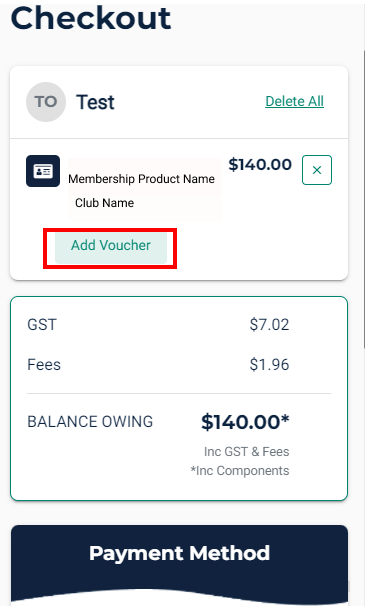 3) From the government voucher provided by your state, enter the voucher details for the child registered to that voucher.
For South Australia members this is your medicare number.
Please make sure that the child name attached to the membership and the child name on the voucher are the same. Once the voucher is redeemed, the voucher code is permanently associated to that child in the Swim Central system.
If you make a mistake and associate the wrong voucher to the wrong child, please contact support@swimming.org.au for assistance.
4) Select 'Redeem Voucher'.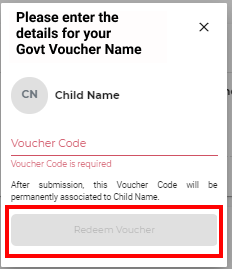 Continue applying vouchers to membership purchases as necessary, then preview your cart.
If you need to remove a membership and the associated voucher from the cart please remove the voucher first before deleting the membership from the shopping cart.
Where there is still a balance remaining, members will need to pay with a credit card.
Where the voucher covers the entire purchase and there is a NIL balance, a member will still need to enter a credit card and accept the Terms and Conditions for the purchase. No charges will process against the card but the system will complete the transaction of assigning the membership and voucher redemption to the correct person.
5) Enter your payment details
6) Read and agree to the T&Cs,
7) Select 'Buy Now' to complete your purchase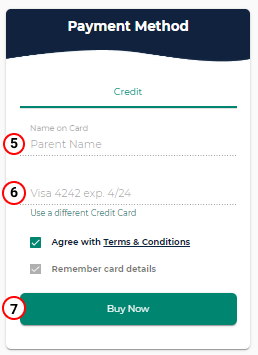 A screen saying 'Thank you for your purchase' shows with a summary of your purchases
and a confirmation email will be sent to your registered email address.
For Government voucher programs by State or Territory please click on the appropriate link:
NSW – https://www.service.nsw.gov.au/campaign/active-kids#about-active-kids
NT – https://nt.gov.au/leisure/sport/sport-and-swim-vouchers/sport-voucher-scheme-urban/get-sport-vouchers-for-your-child
QLD – https://www.qld.gov.au/recreation/sports/funding/fairplay
SA – https://sportsvouchers.sa.gov.au/
TAS – https://www.communities.tas.gov.au/ticket-to-play
VIC - https://www.getactive.vic.gov.au/vouchers/apply-for-vouchers/
WA - https://www.dlgsc.wa.gov.au/funding/sport-and-recreation-funding/kidsport