How to Edit/Add Committee Positions For Your Club
This help guide is for Club Administrators to update committee members and their roles within Swim
Central. For a member to be added to a committee position, they first must be registered as a user with Swim Central
Remove a Member from a Position
1) Login to Swim Central > Select Administration > Enter your Family Pin if required.
2) Select Club Information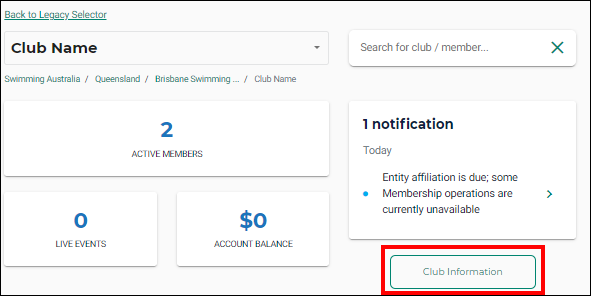 Remove a Member from a Position
3) To remove the member from the position select '+' icon of the member you wish to update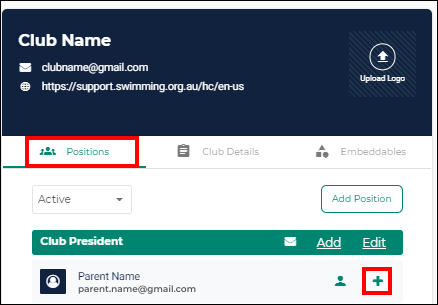 4) Add an 'end date' and Save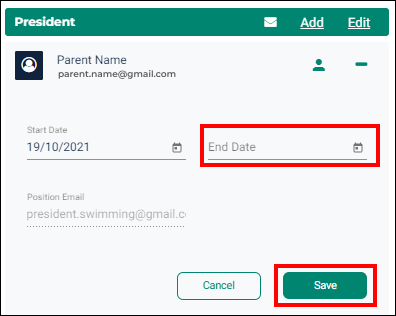 Add a Member to a Position
5) To add an additional member to a position select 'Add' for the appropriate position


6) Begin typing the name of the member to search.
If their name does not show confirm they are registered with Swim Central
7) Select the member then 'Next' and 'Confirm'.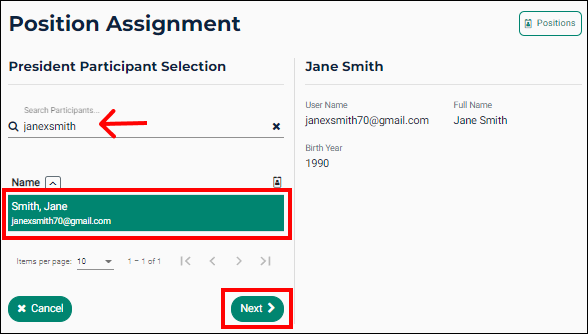 8) You have the optioin to input an end date otherwise select 'Save'.
9) This will add their name to the 'Active' list.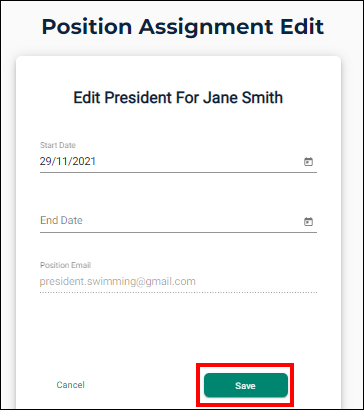 10) To reinstate an inactive member for the same position as previously held, select 'Inactive' from the dropdown box

11) Locate the member's name and select '+' icon
12) Remove the End Date then save
Add an Email for a Position
13) To add an email for the position select Edit and complete the position email field.
This can be the members's email or a club email.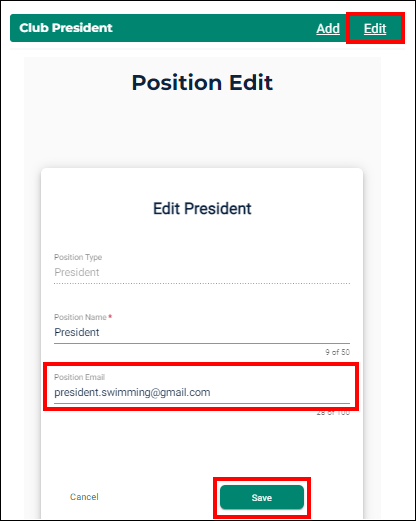 Add a New Committee Position
11) Select 'Add Position'.

12) Select position type (eg Race Secretary)
13) Add the position name (eg Race Secretary)
14) Add an email. This can be a club email (optional).
15) Select next and confirm the details then select 'Save'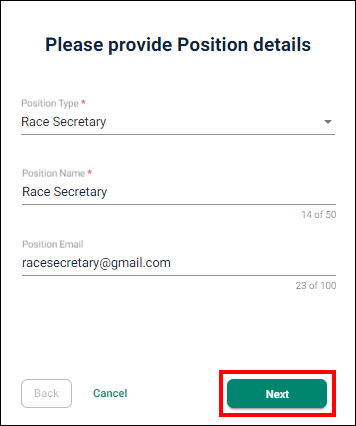 16) To view the Member's details select the 'person' icon.