How to See Who a Member's Guardian/Parent Is
1) Login to Swim Central > Select Administration > Enter your Family Pin if required.
2) Select Members and from the Member's Dashboard search for the member in your members list and click on their name.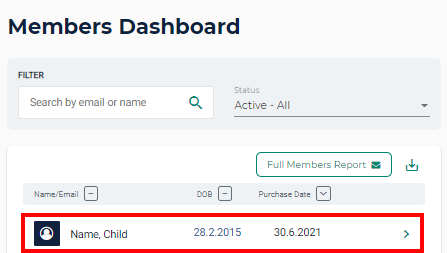 3) Under the Identity accordion will be the heading 'Family Group'
4) The Primary Account Holder is the guardian/parent.
5) To access the guardian/parent's details including email address, select the person's name
6) You can now view the guardian/parent's details.