How to Show/Hide Results in Swim Central and Public Portal
Personal results can be hidden from the Swimming Australia external portal as well as Swim Central.
1) Login to Swim Central > Select Profiles > Enter your Family Pin if required.
2) Select 'View Profile' of the member whose results you wish to show/hide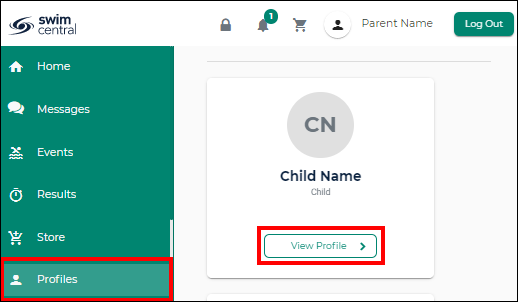 3) Select 'Edit'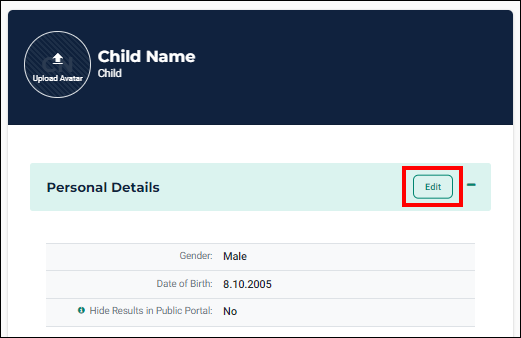 4) From the Personal Details tab untick/tick "Hide Results in Public Portal
The member's results will still display in Swim Central but will/will not be available to view on the Swimming Australia Portal.
5) Select 'Update Details'