To maintain the integrity and security of Swim Central, pins are required for a Primary Account Holder. The family administration pin is a four-digit number and should be kept secure and not shared. Only Primary Account Holders have authority to change the family pin or modify the family account.
Forgotten Your Pin
1) Login to Swim Central and select the padlock at the top right corner to unlock your individual profile.

2) If you have forgotten the family administration pin. Select 'Forgot Pin?'. This will generate an email to you, with your pin. **Please check your spam/junk folders if you do not see an e-mail in your inbox within a few minutes.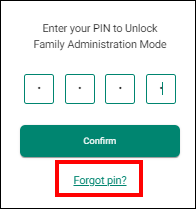 Change Your Pin
3) To change your Pin select profiles then 'view profile' for the Primary Account Holder.
4) Enter your current family administration pin.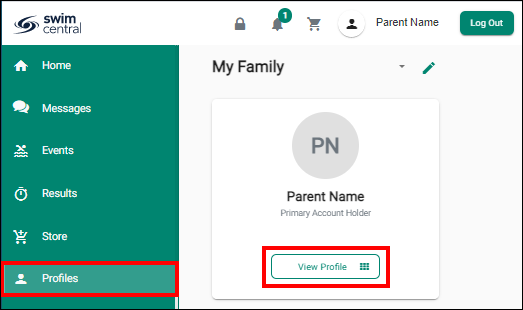 5) From the Profile header select 'Update Pin'.

6) Enter a new four-digit pin and select 'Update Pin'.
7) A pop-up screen will appear at the bottom displaying 'Pin Successfully Updated'.
Please note, this new pin will take effect on your next login.