How To View My Order History
STEP 1.
Login to Swim Central and from the menu select 'Profiles'.
Toggle Order History ON and enter your Family PIN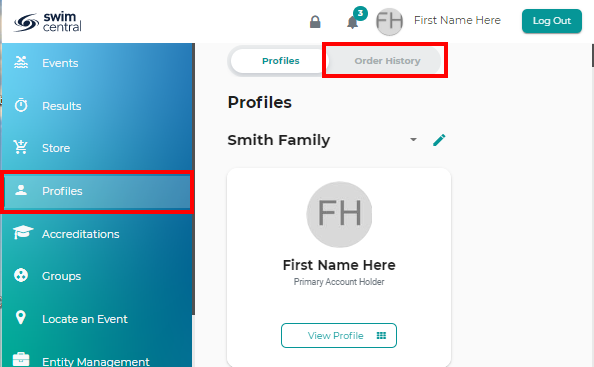 STEP 2.
You will see a comprehensive list of all purchases made by you for your family group. You have the option to filter the list by the date range or purchase status
(All, Payment Pending, Approval Pending, Cancelled, Complete)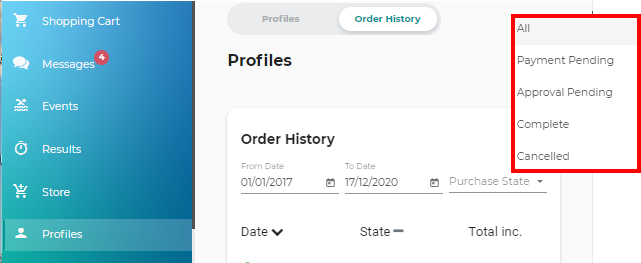 STEP 3.
Select the invoice to see the details on the right.