How to View and download a Full Members Report
1) Login to Swim Central > Select Administration > Enter your Family Pin if required.
2) From your club's dashboard you will see the 7 most recent member's who have purchased one of your club's membership products.
3) Select 'Members' from the menu or 'View All' at the bottom of the Member status page
4) From your club's Members Dashboard you can find a member by using the search filter
5) You can also order the member's by name, Date of birth, or purchase date
6) To download a full report, select 'Full Members Report' button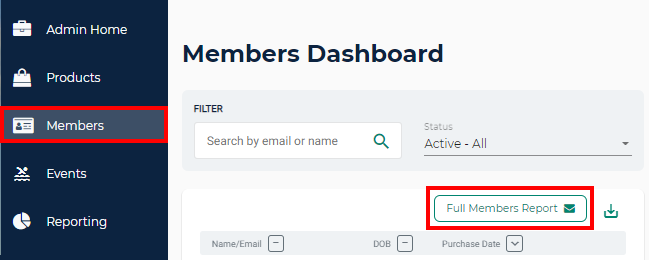 7) A message will display saying 'Members Export QUEUED for EMAIL delivery'
8) You will receive an email to your Swim Central associated email address that looks like the below.
9) Double click the zipped file and you will be given the option to open the file as an excel document.