How to Suspend or Force Expire a Membership
This help guide is for Club Administrators wanting to 'Suspend' or 'Force Expire' a membership with
their Club in Swim Central.
Force Suspend will suspend the relationship and membership benefits until it is reversed.
Force Expiry will cancel the relationship and all membership benefits with the club and member
permanently. This cannot be reversed. The member will have to repurchase a membership to obtain a
new relationship with the club.
1) Login to Swim Central > Select Administration > Enter your Family Pin if required.
2) From your club's dashboard select 'Members'
3) On the Members Dashboard type the 'Name' or 'E-mail' of the member
4) Select the 'Member'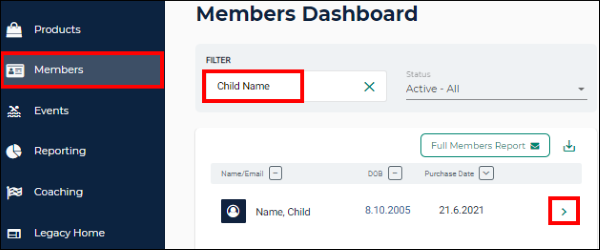 5) Click the Extra Information tab
6) Select the the appropriate membership.
7) Click on 'Suspend or 'Force Expire' button
8) Insert the reason for the membership being suspended or force expired
9) Select 'Suspend/Force Expire' button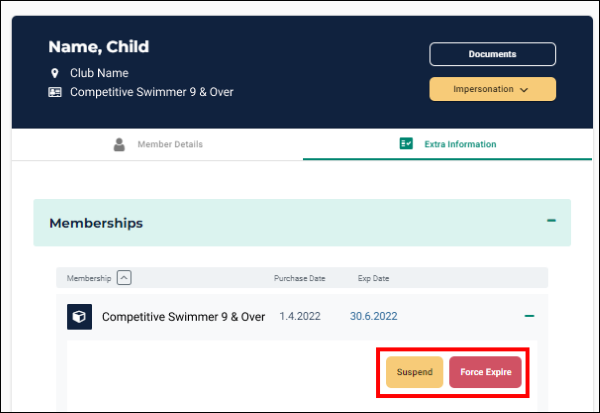 The membership will now display a Suspended or Forced Expired Tag

A force suspension membership can be reversed by simply selecting the membership, click 'Resume' button and insert the reason then select 'Resume'
FORCE EXPIRY IS NOT REVERSABLE